10 Minute Craft Dash #2
-- I just found this challenge blog so I missed challenge #1.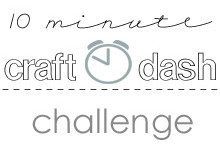 But this time the challenge is to use pool party, island indigo and gumball green. I love these colors together. They really come and play well together. Betsy's Blossoms is a terrific stamp set to show case this combo. Once I got my stamps and papers together, my card was complete is 8 minutes 43 seconds! Love the card!
Thansk for the challenge!!!
TFL
T%dles Peeps!
Betty J Schaub
www.bettystampstx.stampinup.net